They say imitation is the biggest form of flattery, so on that note taking a cue from mon ami Seb @
a visual sound
, I decided to list some tunes that i'm stoked on from one of my favorite skate videos growing up.
Hook Ups Asian Goddess.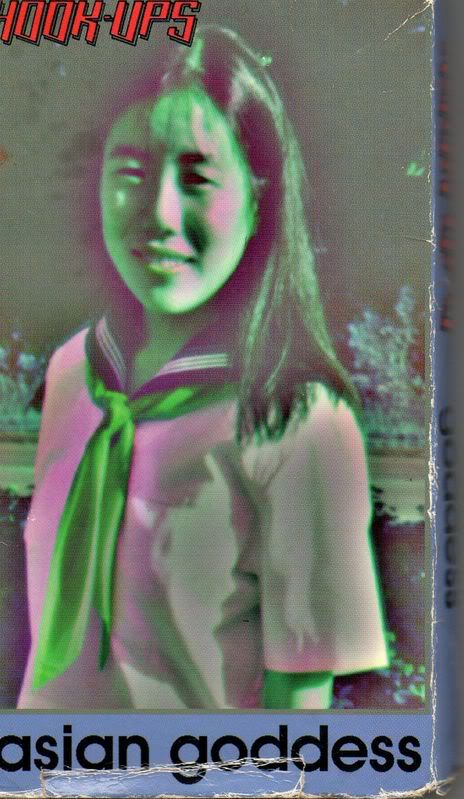 Now, I got a hold of this skate video through a mail order catalog way back in 1994. I didn't know who any of the skaters were but I was really hyped on it after watching for the first time.
I used to think Geoff Rowley's name was pronounced Gee-off and I remember telling the older skaters about him and how awesome he was. They would just sit there looking at me like I was an absolute retard. Hah...
But I digress, the music to me was pretty rad at the time. Some of it was crazy Japanese
bubblegum
pop music that Jeremy Klein put in, but other parts featured
Frank Black
a la Teenager of the Year era. Tom Penny's short but sic part still gets me stoked when I watch it.
Oh yeah, and this crazy ass movie with Jackie Chan becoming part of the street fighter video game was in it too.
Unsavory!